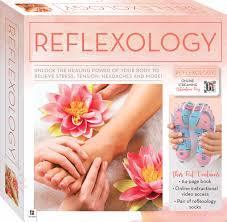 $14.99
AUD
$16.99
(11% off)
Category: Meditation | Series: Pamper Me
Holistic-health enthusiasts will love practising reflexology with this awesome kit that features our own designed reflexology socks! A great way to empower people's bodies and minds to heal themselves through the stimulation of reflexes in the feet, hands and face, reflexology can also help release blo ckages in the flow of energy around the body and stimulate the circulatory and lymphatic systems.  The beautiful design makes this perfect pamper pack the ideal gift for someone special. • easy-to-follow labelled reflexology socks• 64-page instructional book • activation card to access 45 minutes of online instructional massage videos ...Show more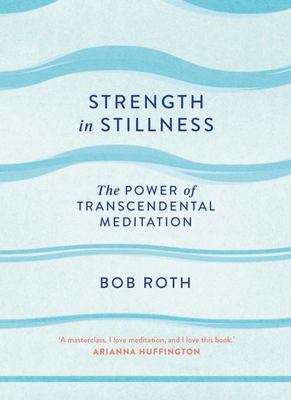 $14.99
AUD
$19.99
(25% off)
Category: Meditation
A simple, straightforward exploration of Transcendental Meditation and its benefits from world authority Bob Roth. Oprah Winfrey and Jerry Seinfeld. Ray Dalio and Ellen DeGeneres. Gwyneth Paltrow and Howard Stern. Tom Hanks and Gisele Bundchen. What do they have in common? The answer is a Transcendent al Meditation teacher named Bob Roth, who has spent the past forty-five years helping many thousands of people access their innate creativity and power through this simple, nonreligious technique. Roth's students range from titans of business and the arts to federal prisoners, from war-scarred veterans to overworked moms and dads. Medical experts agree that the epidemic of stress is damaging our physical and emotional health at younger and younger ages. While there is no one single cure, the Transcendental Meditation technique is a simple practice that dramatically changes how we respond to stress and life's challenges. With scientifically proven benefits- reduced stress and anxiety, and improved focus, sleep, resilience, creativity, and memory, to name a few-this five-thousand-year-old technique has a clear and direct impact on our very modern problems. Once a skeptic, Roth trained under Maharishi Mahesh Yogi, the twentieth century's foremost scientist of consciousness and meditation, and has since become one of the most experienced and sought-after meditation teachers in the world. In Strength in Stillness, Roth breaks down the science behind Transcendental Meditation in a new, accessible way. He highlights the three distinct types of meditation-Focused Attention, Open Monitoring, and Self-Transcending-and showcases the evidence that the third, Self-Transcending, or Transcendental Meditation, is a uniquely accessible, effective, and efficient way to reduce stress, access inner power, and build resilience. Free of gimmicks, mystical verbiage, and obscure theory, Strength in Stillness offers a clear explanation for how Transcendental Meditation can calm the mind, body, and spirit. ...Show more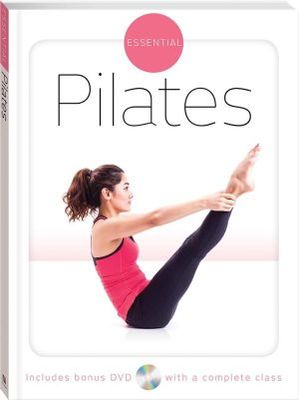 $19.99
AUD
Category: Meditation | Series: Flash Cards
Yoga activities are a great way to teach children about relaxation, meditation, and peace - while having fun at the same time! This box is packed with yoga activities - children will learn how to stretch into Tree Pose, bend into Bow Pose, and breathe like a lion. Children can choose what they need and select an appropriate pose, whether they want to feel relaxed, energised, strong, or balanced. Step-by-step instructions guide children through each pose to ensure they get the most out of their yoga practice, while annotated images of kids like them completing each pose provide a clear example to follow. Each card is designed in a soothing pastel colour scheme, and brightened by fun illustrations, making them a pleasure to read and refer back to. Sequence cards at the end of the pack suggest combinations of poses for children to perform together depending on their mood and what they want to achieve. Glossary cards explain the meaning of words used in yoga practice and the Sanskrit names of poses. Supporting a child's positive mental health doesn't need to be expensive, time-consuming, or difficult. Yoga Flash Cards for Kids are an easy and fun way to encourage your children to de-stress, focus, and get moving in our busy modern world. ...Show more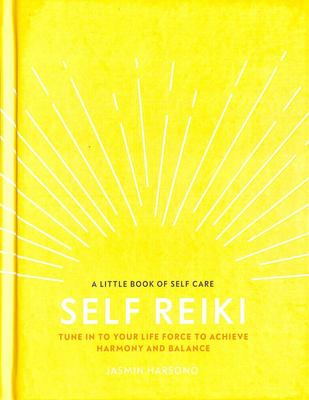 $19.99
AUD
Category: Meditation | Series: A Little Book of Self Care
Harness the power of your own hands and use reiki techniques at home - to harmonise and heal. A reiki session produces a feeling of radiance and a sense of calm, peace, security, and harmony of body and mind. It can also alleviate pain and treat stress and anxiety. The practice is intuitive - tuning in to internal energy, laying hands on or close to targeted areas of the body to identify blockages and using placement and pressure to encourage a healthy flow of life energy. The results can be transformative. There is so much more to reiki than the hands-on body work that it is most known for. Here we give you over 50 self-reiki techniques and exercises that you can use anytime, anywhere. Connect with the universal energy and come home to your true self - using meditation, mantra, visualisation, breathwork, and distant as well as hands-on healing. This ancient Japanese hands-on healing system is gaining interest and popularity as more people turn to Eastern medicine - in particular, Japanese wellness traditions - for inspiration. And the more you can do at home, outside of visits to a therapist, the more benefits you will enjoy. ...Show more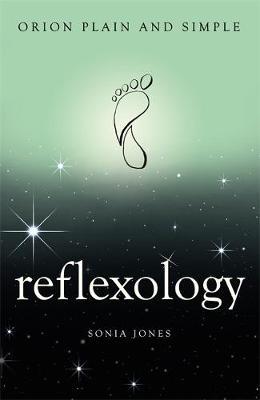 $22.99
AUD
Category: Meditation | Series: Plain and Simple
A practical guide on using the ancient healing system of reflexology to relieve existing health conditions and detect future ailments.Sonia Jones introduces the history and basics of this form of ancient healing; from beginner's techniques to more specialised treatments and the use of aromatic oils. Discover which areas of the feet and hands correspond to the body's tissues, glands, and organs; how much pressure to apply and when not to proceed at all. Jones' easy and straightforward approach includes detailed instructions that will guide you through each step of the process and her helpful hints throughout provide additional insight to this ancient practice. ...Show more
$44.95
AUD
Category: Meditation
Breathe deep, declutter your mind, and start leading a healthier, happier life The worry won't stop. You're feeling stressed out, the day-to-day seems overwhelming, and it seems difficult to do the simplest things. How can you escape this continual negative feedback loop? Mindfulness is the answer. Pr acticed by millions of people worldwide, mindfulness puts you back in a healthy relationship with yourself by teaching techniques that allow you to maintain a moment-by-moment awareness of your thoughts, feelings, and environment. Clear your mind of distracting thoughts Focus on breathing and other self-control techniques Change the wiring and makeup of your brain Free yourself from the stress With this expert, easy-to-follow guide, there's never been a better time to get to grips with mindfulness and the many ways it can help you lead a happier, healthier life.   ...Show more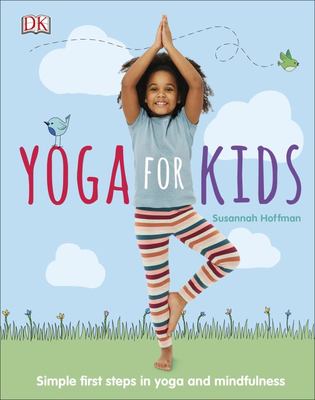 $19.99
AUD
Category: Meditation
Teach your kids about yoga and mindfulness with this mindful yoga activity book with more than 50 poses and activities. Yoga is a great way to teach children about relaxation, meditation, and peace - while having fun at the same time. This book is packed with yoga activities for kids and mindful games - they can stretch into tree pose, bend into butterfly pose, learn how to make a mindfulness jar, and find out why and how we should stretch through a series of fun yoga poses and sequences. Yoga for Kids has everything you need to know about yoga for children. Children are guided through each pose, to make sure they achieve maximum fun and mindfulness in their yoga practice. Parents are given notes on each pose, to let them know what benefits it brings and how to stay safe. Yoga for Kids shows that supporting a child's positive mental health doesn't need to be expensive, time-consuming, or difficult. Poses and activities help children to de-stress, focus, and get moving while having fun. ...Show more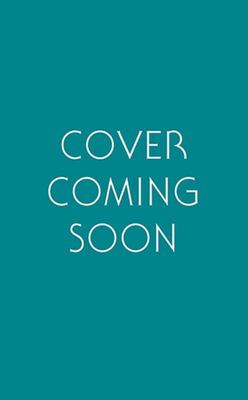 $24.99
AUD
Category: Meditation | Series: In Focus Ser.
In Focus Meditation--a guide through the history, branches, and techniques of meditation--will help you delve deep within yourself to untangle the stresses of everyday life, complete with a set of 7 meditation reference cards. With our lives a hectic combination of running to and from work, planning ev ents, fulfilling family responsibilities, and building personal relationships, we are on overdrive for the better part of each day. Add in the impossible task of keeping up in our social media lives, it's no wonder we are stressed out and yearning for spiritual meaning. In Focus Meditation begins with an introduction to meditation, followed by details about meditation equipment and the history of meditation. A wide breadth of meditation topics are covered: spiritual guide and angelic, emotional or psychological, spirit and totem animals, mindfulness, visualization, and reincarnation, among others. Packaged inside the book are a set of seven meditation reference cards (front and back), to give you quick and easy meditation exercises to gain clarity and relaxation. The In Focus series applies a modern approach to teaching the classic body, mind, and spirit subjects, using expert authors in their respective fields and featuring relevant visual material to smartly and purposely illustrate key topics within each subject. As a bonus, each book is packaged with index cards and/or a poster, to give readers a quick, go-to reference guide containing the most important information on the subject, for easy practice and retention. ...Show more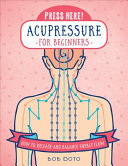 $24.99
AUD
Category: Meditation | Series: Press Here! Ser.
Alleviate pain, release tension, increase relaxation, and improve vitality. This contemporary take on an old practice makes acupressure accessible to a new generation of readers. Fun, modern illustrations and intuitive organization combined with the expertise of seasoned practitioner Bob Doto allow you to quickly implement this powerful wellness tool. For millennia, the Chinese have been studying the effects of applying pressure to specific points on the body to relieve ailments, from fatigue to illness and pain. Practitioner Bob Doto offers you a thorough understanding of how to use acupressure to improve your standard of life and manage your own well-being.Acupressure for Beginners is your complete guide for learning this ancient art in a beautifully designed and accessible instructional format. ...Show more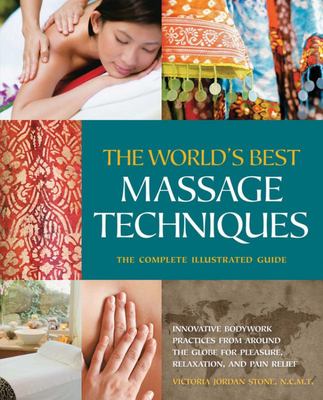 $29.99
AUD
Category: Meditation
Massage is one of the oldest healing modalities in the world and even modern science is proving its incredible power to soothe anxiety, boost immunity, and alleviate pain. The World's Best Massage Techniques presents the most effective massage and bodywork techniques from around the world--many of which have been used for thousands of years--to soothe stress and tension, alleviate discomfort, and give pleasure. This beautiful hands-on guide teaches you how to skillfully apply a wide variety of massage and bodywork techniques from other cultures for relaxation, stress relief, and wellness.     -- Swedish Massage: Kneading strokes lengthen tense muscles   -- Hot Stone Massage: Heated, flowing movements penetrate tight knots   -- Thai Yoga Massage: Assisted stretches bring the body into alignment   -- Reflexology: Focused pressure activates energy meridians   -- Lomi Lomi: Sensuous strokes calm the body and mind   -- Tantsu: Close, body-to-body contact creates intimacy   -- Polarity: Gentle rocking movements loosen muscles and joints   -- Shiatsu: Small compressions reduce pain and aid injury recovery     Color photography and step-by-step layout make techniques understandable and immediately applicable. With The World's Best Massage Techniques you can use the world's most exciting bodywork techniques in your own home.   ...Show more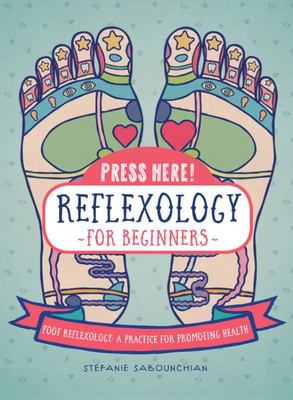 Reflexology for Beginners
by Stefanie Sabounchian; Emily Portnoi (Illustrator)
$24.99
AUD
Category: Meditation | Series: Press Here! Ser.
Originally practiced by the ancient Chinese and Native Americans, Press Here Reflexology for Beginners shows how to use massage pressure on the feet to heal holistically. Every part of your body has a corresponding reflex point on the feet; applying pressure to these specific points, you will naturally and non-invasively send relief to the corresponding part of your body. It's no wonder that reflexology has become one of the most popular alternative forms of healing. An overall healthy lifestyle is a huge part of staying healthy, but the powerful touch of reflexology will give you a leg up in the health department. While the principles of reflexology are simple, reflexology charts can be overwhelming for the beginner. Press Here Reflexology for Beginners gives a clear explanation of where to find the reflex point on the foot, how it relates to the body, and how to apply the correct pressure for the strongest effect. Organized by reflex points from the top of the body to the bottom--one at a time on a double page--makes this guide a breeze to follow, and a fun and easy way to explore the art of foot reflexology. ...Show more