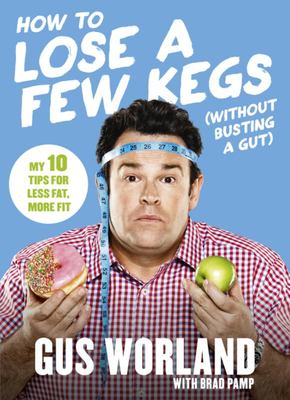 $9.99
AUD
$29.99
(66% off)
Category: Health Diet
10 tips for less fat and more fit - a funny, no-BS guide by popular radio host Gus Worland, with a foreword by Hugh Jackman Gus Worland weighed 150 kegs, but whenever he tried to slim down he failed. Lettuce leaf diets left him hungry, hard-core training left him sore and sorry, and thousands of dollars of gym equipment left him broke. Then he found out he was doing it all wrong. With the help of health and fitness trainer Brad Pamp, his best mate Hugh Jackman and his family, Gus discovered he could lose a few kegs without really trying.* In this no-BS guide with a foreword by Hugh Jackman, Gus, now 45 kilos lighter, shares his story and sets out 10 tips for less fat and more fit. Find out: * How Gus did it * Tricks and tips for eating better without realising * Why you don't have to ban beer or bacon. In fact, a few beers are okay and you NEED to eat fat if you want to lose weight* * Why walking is NOT for old people * How to do more exercise without really noticing * Why hard-core training rarely works - unless you're Hugh Jackman * and more. *Everything in this guide is tried and tested ...Show more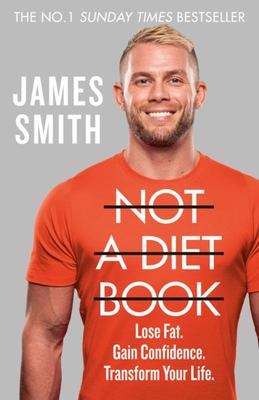 $9.99
AUD
$32.99
(69% off)
Category: Health Diet
This is NOT a diet book Are you ready to change your life? Welcome to the James Smith revolution. Self-confessed disruptor of a billion-dollar diet industry, James is armed with every tool you'll ever need to achieve incredible results from dieting, training, and staying in shape to identifying the fa ds, phonies and nonsense that get in the way of genuinely lasting progress. But this is so much more than just losing fat. It's getting to the root of why you always wear black; why you get undressed in the dark; why eating the foods you love make you feel guilty; why you're afraid to step into the gym; why your confidence is at an all-time low; and how all of this is having a negative impact upon all areas of your life, relationships and happiness. So, be prepared to transform your attitudes, fix bad habits, lose fat, gain confidence, and become the best possible version of yourself with the last 'diet' book you'll ever need. It's so much simpler than everyone wants you to believe... ble version of yourself with the last 'diet' book you'll ever need. It's so much simpler than everyone wants you to believe... ...Show more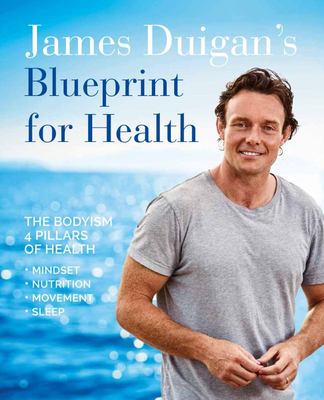 $9.99
AUD
$29.99
(66% off)
Category: Health Diet
From celebrity trainer and renowned fitness author James Duigan comes his most comprehensive wellbeing title yet. Expanding his bestselling 'Clean & Lean' philosophy far beyond simply food and exercise, this book covers James's four fundamental 'pillars' of health: nutrition, movement, mindset and s leep. Like the four tyres on a car, if one of these areas is neglected, it can have a knock-on effect on your whole health and wellbeing. For each 'pillar', James begins by helping readers to understand and engage with the underlying philosophy, since he firmly believes that any change you want to see in your body needs to take place in your mind first. In easily digestible question and answer format he helps you realise why and how you need to alter different parts of your life. He then shares 80 delicious recipes and a series of simple movement and mindset exercises to detoxify your diet and behaviour, and guide you gently towards balance in each area of life. This essential body blueprint will empower you not only to eat and look better, but also to feel and think better, thereby 'switching on' your body's capacity to function at its highest level. James will inspire you to become the best, happiest and fittest version of yourself possible, with a lean, strong and healthy body, and an absolute zest for life. ...Show more
$9.99
AUD
$24.99
(60% off)
Category: Health Diet
Written by Dr Xand van Tulleken, who slimmed down from 19 stone, How to Lose Weight Well champions a foolproof weightloss method. He presents a simple 10-point plan for a healthy diet, backed by science - no gimmicks, no expensive supplements, no hassle, just practical advice, personal evidence from the popular How to Lose Weight Well TV show, and 70 easy recipes for every day of the week. For most people, diets fail when cravings and temptation get the better of them, but this diet addresses these common traps so that anyone can keep the weight off for the rest of their lives. A series of menu plans provides all the help readers might need to fit the recipes into their busy days, whether for lunch, dinner, family meals or snacks. ...Show more
The Fast Diet
by Michael Mosley; Mimi Spencer
$19.99
AUD
Category: Health Diet
Is it possible to eat well, most of the time and get slimmer and healthier as you do it? With The Fast Diet it is!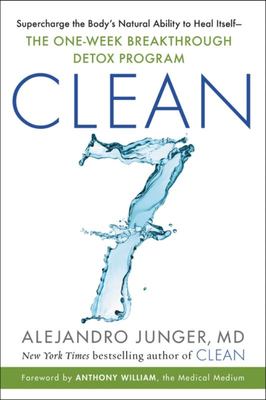 $9.99
AUD
$29.99
(66% off)
Category: Health Diet
The definitive program on detoxification just got easier, thanks to multiple New York Times bestselling author Dr. Alejandro Junger's detailed, personalized, and medically proven seven-day plan that helps us begin to rid our bodies of the multitude of toxins that infiltrate our systems every day.Each da y, too many of us struggle unnecessarily with debilitating health issues, such as colds or viruses, allergies or hay fever, stubborn extra pounds, poor sleep, recurrent indigestion, constipation, or irritable bowel syndrome, itchy rashes, acne or other skin conditions, depression, anxiety, or frequent fatigue. But we don't have to suffer any longer. In his bestseller Clean, the international leader in the field of integrative medicine revealed how many of these common ailments are the direct result of toxic build-up in our systems accumulated through daily living, and offered solutions for combatting them. Now, with Clean Seven, Dr. Junger makes his groundbreaking program easier and more accessible than ever before. Clean Seven is his medically proven seven-day regimen that provides all the necessary tools to support and reactivate our bodies' detoxification system to its fullest capabilities. In one week, you can begin addressing those nagging health issues by discovering the foods that harm you and the foods that heal you, lose extra weight, and start to experience what it truly means to be well. The first seven days of any program are the most critical. Undertaking a new routine is stressful, and tests our commitment, willpower, and focus. Understanding exactly what's going on in your body--why you might feel fatigue on day two or cravings on day five--is the key to success. A doctor who's helped millions, Dr. Junger personally guides you through the process, offering a clear, day-by-day, meal-by-meal exploration of what's happening in your body to keep you focused on your goals. Filled with the latest science on the brain, and featuring delicious, nutritious recipes, and details on everything from prepping your kitchen to prepping your mind, Clean Seven revolutionizes the detoxification process. If you have been searching for a book or program to help you take that next step for your overall health, Clean Seven is the answer. Discover what it truly means to be healthy.   ...Show more
$26.99
AUD
Category: Health Diet
Fasting is emerging as one of the most exciting medical advancements in recent memory. Its list of benefits extends far beyond weight loss and includes improved cardiovascular health, lower blood pressure, protection against cancer and better cognitive function. While many of us may be able to handle t he physical effects of fasting, the mental and social challenges are often daunting. There are so many opportunities to eat during the day, and sometimes it's rude not to participate in meals. what do you do with the time you used to spend eating? How do you navigate social situations while fasting? How can a food addict mentally prepare for a fast? Life in the Fasting Lane fills all of these gaps, and more, by bringing together three leading voices in the fasting community to provide a book written for both the body and the mind, helping people cope with all aspects - physical, social, emotional, medical - of fasting. It blends cutting-edge medical and scientific information about fasting with the perspective of a patient who has battled obesity the majority of her adult life. ...Show more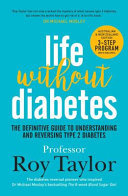 $29.99
AUD
Category: Health Diet
Life Without Diabetes has descriptive copy which is not yet available from the Publisher.  
Fast 800 Recipe Book
by Claire Bailey, Justine Pattison, Michael Mosley
$35.00
AUD
Category: Health Diet
 The highly anticipated companion to the No.1 bestseller The Fast 800 150 delicious new recipes to help you combine rapid weight loss and intermittent fasting for long term good health This companion cookbook to the international bestseller The Fast 800 by Dr Michael Mosley is filled with delicious, ea sy, low carb recipes and essential weekly meal planners, all carefully formulated by Dr Clare Bailey and Justine Pattison to help you lose weight, improve mood and reduce blood pressure, inflammation and blood sugars. Studies show that 800 calories is the magic number when it comes to successful dieting. It's high enough to be manageable, but low enough to speed weight loss and trigger a range of positive metabolic changes. In The Fast 800, Dr Michael Mosley brought together all the latest science, including Time Restricted Eating, to create an easy-to-follow programme, and this collection of all-new recipes, all photographed in full colour, will help you achieve all your goals. Every recipe is also calorie coded and noted with nutrition metrics to help you on your path to long term health.  ...Show more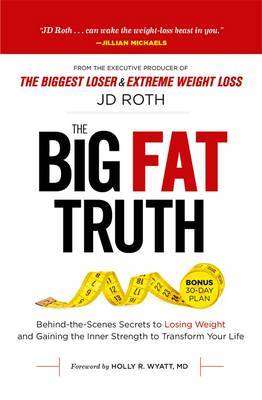 $9.99
AUD
$29.99
(66% off)
Category: Health Diet
"Fix Your Head to Drop the Fat. From the man who created weight-loss television comes a no-holds-barred guide to shedding the pounds for good, employing the same problem-solving and motivational skills he has used so successfully on The Biggest Loser, Extreme Weight Loss, The Revolution, and other reali ty TV series." ...Show more
$9.99
AUD
$29.99
(66% off)
Category: Health Diet
For the first time, the findings of hundreds of international researchers and skin specialists have been pieced together to solve the eczema puzzle. The result is the first diet designed to correct the underlying causes of eczema, unique in that sufferers can gradually revert back to a normal diet and s till remain eczema-free.Whether you have a mild patch of dermatitis or you're enduring chronic eczema from head to toe, 'The Eczema Diet' shows you how to create beautiful skin for life. Tried and tested on eczema patients for more than a decade, the comprehensive program covers all eczema conditions and features separate programs catering for all age groups, including babies.You'll also find:* a fast-track detox for adults* skin care + non-diet information* effective dandruff + cradle cap remedies* emergency itch-busters* how to prevent salicylate sensitivity* menus for the entire family, including lunch boxes + party food* delicious recipes.Twenty per cent of people in the developed world suffer from this unique skin disorder, and it's on the rise - finally there is a book that can help. ...Show more
$22.99
AUD
Category: Health Diet
Put an end to dieting and replace weight loss struggles with this easy approach to a healthy, plant-based lifestyle, from the bestselling author of How Not to Die. Every month seems to bring a trendy new diet or a new fad to try in order to lose weight - but these diets aren't making us any happier or healthier. As obesity rates and associated disease and impairments continue to rise, it's time for a different approach. How Not to Diet is a treasure trove of buried data and cutting-edge dietary research that Dr Michael Greger has translated into accessible, actionable advice with exciting tools and tricks that will help you to safely lose weight and eliminate unwanted body fat - for good. Dr Greger, renowned nutrition expert, physician, and founder of nutritionfacts.org, explores the many causes of obesity - from our genes to the portions on our plate to other environmental factors - and the many consequences, from diabetes to cancer to mental health issues. From there, Dr Greger breaks down a variety of approaches to weight loss, honing in on the optimal criteria that enable success, including: a diet high in fibre and water, a diet low in fat, salt, and sugar, and diet full of anti-inflammatory foods. How Not to Diet then goes beyond food to explore the many other weight loss accelerators available to us in our body's systems, revealing how plant-based meals can be eaten at specific times to maximize our bodies' natural fat-burning activities. Dr Greger provides a clear plan not only for the ultimate weight loss diet, but also the approach we must take to unlock its greatest efficacy. ...Show more