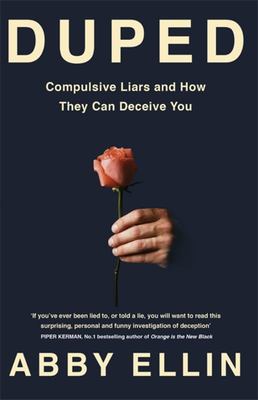 $9.99
AUD
$32.99
(69% off)
Category: Relationships
'Abby Ellin's writing is everything her fiancé pretended to be: witty, vulnerable, brave, smart, and honest.' -- Michael Finkel, author of The Stranger in the Woods While leading a double life would seem to be the exclusive domain of psychopaths and undercover agents, thousands of 'regular people' keep extraordinary secrets from those closest to them. Duped is an investigation of compulsive liars - and how they fool their loved ones - drawing on Abby Ellin's personal experience. From the day Abby went on her first date with The Commander, she was caught up in a whirlwind. Within five months he'd proposed, and they'd moved in together. But there were red flags: strange stories of international espionage, involving Osama bin Laden and the Pentagon. Soon his stories began to unravel until she discovered, far later than she'd have liked, that he was a complete and utter fraud. When Ellin wrote about her experience in Psychology Today, the responses were unlike anything she'd experienced as a journalist. Legions of people wrote in with similar stories, of otherwise sharp-witted and self-aware people being taken in by ludicrous scams. Why was it so hard to spot these outlandish stories? Why were so many of the perpetrators male, and so many of the victims female? Was there something universal at play here? In Duped, New York Times journalist Abby Ellin explores the secret lives of compulsive liars, and the tragedy of those who trust them - who have experienced severe, prolonged betrayal - and the terrible impact on their sense of reality and their ability to trust ever again. Studying the art and science of lying, talking to victims who've had their worlds turned upside down, and writing with great openness about her own mistakes, she lays the phenomenon bare. Ellin offers us a shocking and intimate look not only at the damage that the duplicitous cause, but the painful reaction of a society that is all too quick to blame the believer. ...Show more
$29.95
AUD
Category: Relationships
Simple ideas, lasting love. Between busy schedules and long days, expressing love can fall by the wayside. We forget to compliment, to give gifts "just because," to linger in an embrace. The things that say "I love you" seem to either not get said or not get through. This is an audio book about saying it -- and hearing it -- clearly. No gimmicks. No psychoanalyzing. Just learing to express love in your spouse's language. With over 10 million copies sold, The 5 Love Languages(R) has transformed countless relationships. Its ideas are simple and conveyed with clarity and humor, making this audio book as practical as it is personable. You'll be inspired by real-life stories and encouraged by its commonsense approach. Listening to this audio feels like taking a walk with a wise friend. Applying it will forever change your relationship -- starting today. Includes The 5 Love Languages Personal Profile ...Show more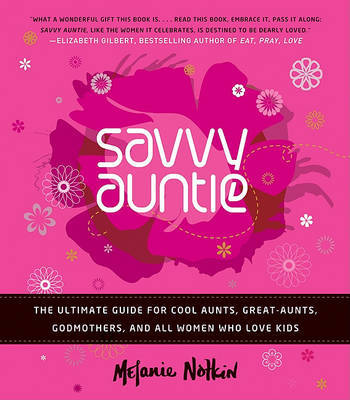 $14.95
AUD
$39.99
(62% off)
Category: Relationships
"Savvy Auntie" is the first go-to source for taking delight in the Savvy Auntie lifestyle, based on the popular website and written by America's foremost expert on modern Aunthood, Melanie Notkin. Whether she's an Auntie by Relation or Auntie by Choice, a Long-Distance Auntie or a Gay Auntie, America's fastest growing segment of women, the PANK (Professional Aunt No Kids), needs guidance and advice when it comes to the kids she adores. Why should their parents know all the secrets? "Savvy Auntie" empowers sophisticated, educated, and independent aunts to connect with their inner-Savvy Auntie by sharing everything she needs to know from the minute she discovers her sister or friend is expecting, to confidently lending a hand with a newborn niece or nephew, to keeping up with the walking, talking growing-oh-so-fast bundles of energy, while coping with the occasional meltdown - including her own. Notkin provides a wealth of essential information and insight on child development, health and well-being, and care for the special needs child (and their parents). She shares tips for baby showers, baby booty, birthdays and big kids. Notkin also addresses the ultimate concern for the modern aunt: to have children or not, and if so, how? She offers savvy advice on living life to the fullest no matter the choice or circumstance. Chock full of sidebars, fun facts, and helpful anecdotes from every day Savvy Aunties, "Savvy Auntie" is the indispensable handbook for Aunties of all ages, and for every single, married or partnered woman navigating the ultimate celebration of life: children. ...Show more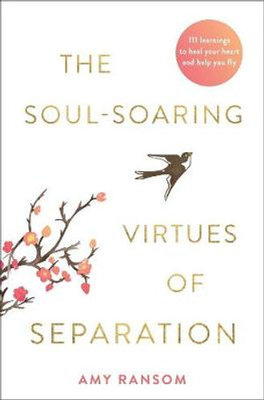 $24.99
AUD
Category: Relationships
The end of a relationship doesn't have to mean despair. Discover how to move past separation and embrace independence, positivity, authenticity and new beginnings. In eight parts and 111 accessible learnings, The Soul-Soaring Virtues of Separation combines the Law of Attraction-the idea that we can attr act positivity into our lives-and self-help with Amy's own experience to help you find your way back home to you. The Soul-Soaring Virtues of Separation will share how separation can be the enabler to help you live an authentic and joyful life. This book is for you if you're in a place of limbo on the brink of separation, you've just separated, you're divorced and struggling to move forwards, or you're experiencing your first heartbreak after losing the love of your life. It will walk you through the eight stages that are present in separation - Assertiveness, Motivation, Insight, Self-Expression, Uniqueness, Independence, Awakening and New Beginnings. Separation, in its many forms, is a heady mix of conflicting emotions, often hitting all at once-but everyone can learn to fly and someday your soul will soar higher than it ever has before. ...Show more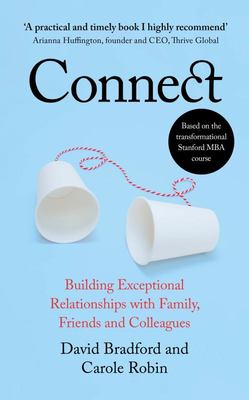 Connect
by Stadlen, Tommy
$29.99
AUD
Category: Relationships
Often described as transformational, 'Interpersonal Dynamics' has been the most popular elective course on the Stanford Graduate School of Business MBA for forty-five years. Distilled into a book for the first time, Dr David L. Bradford and Dr Carole Robin use seventy-five years of their teaching on the course to explain how to build more powerful and satisfying relationships with colleagues, partners and friends. The structure of the book follows the general arc of relationships, with real-life examples from the course, the authors' work with organisations, their own personal lives and even their working relationship with each other. Focusing on relationship-building through self-awareness, engagement, communication, building trust and giving and receiving feedback, the practical takeaways and memorable concepts have been honed over decades of teaching. At the end, self-assessments help to deepen the reader's learning. It's the proven route to better, more fulfilling relationships at home and at work. ...Show more
$17.99
AUD
Category: Relationships | Series: Classics of Personal Development Ser.
Since it was first published " The Art of Loving" has become a classic, inspiring thousands of people with its clarity and power. Erich Fromm, the renowned psychoanalyst, sees love as the ultimate need and desire of all human beings. In this book, he discusses every aspect of the subject: romantic love, the love of parents for children, brotherly love, erotic love, self-love and the love of God or the divine. He looks at the theory of love as it appears throughout the cultures of the world and at the practice, how we show or fail to show love to one another. Love is an art, which we need to develop and practice in order to find true commitment. We need to find it, individually and as a society as a whole. Erich Fromm is one of the major figures in the field of psychoanalysis. He devoted himself to consultant psychology and theoretical investigation for many years. He was the author of numerous books, including " Fear of Freedom" and "Psychoanalysis and Zen", before his death in 1980. ...Show more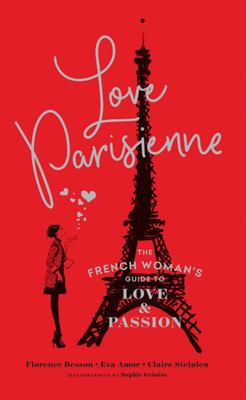 Love Parisienne
by Florence Besson; Eva Amor; Claire Steinlen
$9.99
AUD
$24.99
(60% off)
Category: Relationships
Secrets in seduction from the city of love... Whether you're wondering where to buy last-minute lingerie, which restaurant has the best view of the Eiffel Tower or how to keep things hot between the sheets, the answer is simple: think like a Parisienne!Straight from the world's most romantic city and fi lled with fabulous tips and plenty of tongue-in-cheek humour, this is the French woman's ultimate guide to love and passion - in and out of the bedroom...Love Parisienne is poised to take its place amongst bestsellers Parisian Chic and How to Be Parisian. ...Show more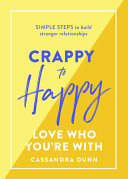 $24.99
AUD
Category: Relationships | Series: Crappy to Happy Ser.
Cassandra Dunn, host of the hit podcastCrappy to Happy, shares practical tips for getting the best out of your relationships. Friendships, partners, family: relationships are a defining part our lives, giving us joy and essential support for our physical and mental health. But they can also be complica ted and difficult. And although our busy lives and social media mean we are interacting with more and more people all the time, are we really fostering our relationships in a way that is meaningful? Psychologist Cass Dunn has helped thousands of people get fromCrappy to Happy with her hit podcast and bestselling books. In her third book,Crappy to Happy: Love Who You're With, Cass provides practical tools for good relationships, helping you to understand attachment, have courageous conversations, set healthy boundaries and even walks you through what to do when a relationship has run its course. It's time for you to get connected with the people that matter most.   ...Show more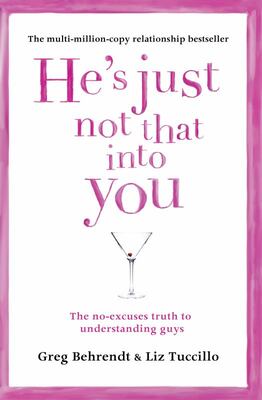 $9.99
AUD
$14.99
(33% off)
Category: Relationships
Why didn't he call you back? Why doesn't he talk to your friends? Why does he keep putting off your dates? This book has the answers. Now the international bestseller is re-released to change the lives of a new generation. This is a hilarious, playful, honest explanation of male behaviour from a writer and a consultant of Sex and the City. Stop wasting your time chasing after men who aren't into you, and find men who are! Greg Behrendt provides the insight you need to move on and find them. The idea behind 'He's Just Not That Into You' came from a conversation between Greg Behrendt and his fellow (female) SATC writers, when they asked his advice one day. This conversation became the seed of an episode which struck a powerful chord with viewers. Before long, Greg became aware that this simple phrase had the power to change women's lives. 'He's Just Not That Into You' is now a worldwide phenomenon. Over 100k copies have been sold across all editions, it has topped bestseller charts internationally, and has been made into a major Hollywood film. Now repackaged for a new generation with an eyecatching new cover, He's Just Not That Into You is essential armour for the modern woman. ...Show more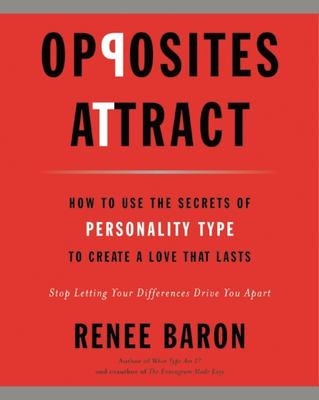 $9.95
AUD
Category: Relationships
Does your partner want to go out on Friday nights when your ideal is to curl up at home with a movie? Does your neat-freak boyfriend always want to clean up your cluttered office? Does your wife want to plan your trips six months in advance while you're a fly-by-the-seat-of-your-pants kind of person? Th e truth is opposites attract and then drive each other crazy. But this book allows you to learn to appreciate the ways your partner is different from you and finally stop trying to change them. Using the most widely taken personality test in the world, the Myers-Briggs Type Indicator[registered], family therapist Renee Baron shows how understanding your personality type, and how it differs from that of your partner, can be a powerful tool in intimate relationships. "Opposites Attract" is a playful and practical guide to reinvigorating your relationship. It includes: personality type inventories; cartoons illustrating type differences; lists of celebrities with our type; and, much more. ...Show more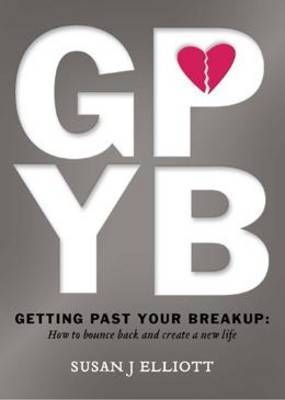 $9.95
AUD
$29.95
(66% off)
Category: Relationships
Breaking up is hard but it happens - and it hurts. Whether you are the 'dumper' or the 'dumpee', losing an intimate relationship can be devastating. This book shows you how to move on, follow some clear rules relating to your 'ex' and your old life, grow from the experience and be equipped for a new, he althier relationship. ...Show more