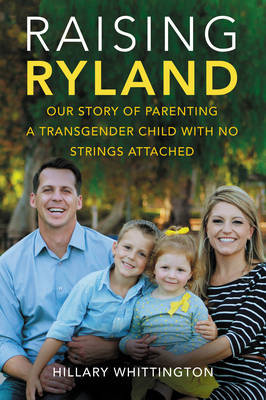 $9.99
AUD
$29.99
(66% off)
Category: Parenting
This powerful, moving story-which has already touched more than seven million through a viral video created by the Whittington family-is a mother's first-hand account of her emotional choice to embrace her transgender child. When Hillary and Jeff Whittington posted a YouTube video chronicling their five -year-old son Ryland's transition from girl to boy, they didn't expect it to be greeted with such fervor. Beautiful and moving, the video documenting Hillary's and Jeff's love for their child instantly went viral and has been seen by more than seven million viewers since its posting in May 2014. Now for the first time, they tell their story in full, offering an emotional and moving account of their journey alongside their exceptional child. After they discovered their daughter Ryland was deaf at age one and needed cochlear implants, the Whittingtons spent nearly four years successfully teaching Ryland to speak. But once Ryland gained the power of speech, it was time for them to listen as Ryland insisted, "I am a boy!" And listen they did. After learning that forty-one percent of people who identify as transgender attempt to take their own lives, Hillary and her husband Jeff made it their mission to support their child-no matter what. From the earliest stages of deciphering Ryland through clothing choices to examining the difficult conversations that have marked every stage of Ryland's transition, Hillary Whittington shares her experiences as a mother through it all, demonstrating both the resistance and support that their family has encountered as they try to erase the stigma surrounding the word "transgender." In telling her family's story, she hopes she can assist the world in accepting that even children as young as five, can have profound and impactful things to say and share. What emerges is a powerful story of unconditional love, accepting others for who they are, and doing what's right, regardless of whether those around you understand it. ...Show more
$9.99
AUD
$32.99
(69% off)
Category: Parenting
Mind Kind: Your Child's Mental Health gives vital insight into the world of mental health and provides a value based system to help parents and caregivers to connect with their children and support them towards positive mental health and wellbeing. As a practising psychotherapist, Dr Joanna North is an expert in the field and has helped many parents to grow strong and healthy minds. Chapters are devoted to behaviour management; helping children through difficult times; and developing a 'Mind Kind approach' to mental health conditions such as stress, anxiety and depression. Family break-ups, divorce and step-parenting receive special attention, while there is also a chapter dedicated to eating disorders and their link to mental health. In addition, Dr North addresses common parental misunderstandings about mental health and provides effective tools and strategies for every age and stage of childhood to create an environment that promotes positive mental wellbeing. ...Show more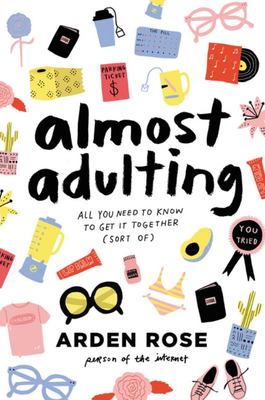 $9.99
AUD
$29.99
(66% off)
Category: Parenting
For fans of Grace Helbig and Alexa Chung comes a fresh, hilarious guide to growing up your way from social media influencer and lifestyle vlogger Arden Rose. In Almost Adulting-perfect for budding adults, failing adults, and eaters of microwave mug brownies-Arden tells you how to survive your future adu lthood. Topics include: * Making internet friends who are cool and not murderers* Flirting with someone in a way to make them think you are cool and not a murderer* Being in an actual relationship where you talk about your feelings in a healthy manner??? To the other person???????* Eating enough protein* Assembling a somewhat acceptable adult wardrobe when you have zero dollars* Going on adventures without starting to smell* How sex is supposed to feel, but, like, actually though By the end of the book-a mash-up of essays, lists, and artwork-you'll have learned not only how to dress yourself, how to travel alone, how to talk to strangers online, and how to date strangers (in PERSON!), but also how to pass as a real, functioning, appropriately socialized adult. ...Show more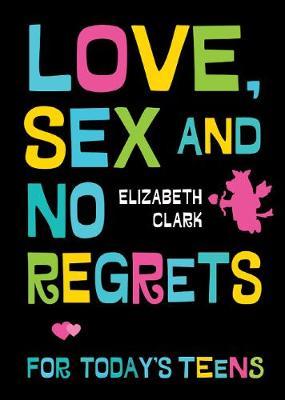 $9.99
AUD
$16.99
(41% off)
Category: Parenting
Teen counselor Elizabeth Clark created this book for teens as a tool for initiating discussions on sensitive topics. In her research with teens and their world, she became aware of how things have changed for teens in the last 10 years. Internet access to porn, with its emotional disconnection in sexual encounters and distorted depictions of sexuality, has lead to a whole range of disturbing consequences. Elizabeth has devised a unique approach that speaks frankly to the reader without condescension or judgement. A 19-year-old girl is the book's narrator. She warns and educates in a style teens will read more readily than conventional self-help books. Her narrator discusses privately and openly what she has learned about attraction, feeling sexual, setting limits, abusive situations, respecting yourself, and much more. ...Show more
$24.99
AUD
Category: Parenting
Here's everything you need to know about being a pre-teen, from Kaz Cooke, author of Girl Stufffor teens. * body changes * dealing with friends & bullies * getting confident * first periods * pimples * hair (wherever it is) * phones & being online * what to eat * being fit & healthy * the be st books & movies * how to be happy with your own true self * & lots more! Girl Stuff 8-12 fits under your pillow and is written with the help of medical and other experts. PS- This book is for girls aged 8 to 12. Girls 12+ need Girl Stuff- Your Full-on Guide to the Teen Years. ...Show more
$9.99
AUD
$16.99
(41% off)
Category: Parenting | Series: Facts of Life
A sensitive, detailed and informative guide to female puberty, this title will prove invaluable for both young girls and their parents alike, tackling key subjects from the physical changes that occur at this time to practical matters such as buying your first bra.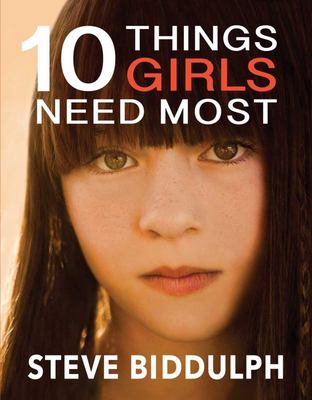 $14.99
AUD
$29.99
(50% off)
Category: Parenting
10 Things Girls Need Most is a dual gift. It provides the very best information we have about girls growing up today, alongside interactive tasks and self-exploration practices that will help you put this knowledge into practice. These interactive tasks are simple questions to get you thinking about you r own life, your family and, of course, your daughter. This book grew out of years of online discussions with parents increasingly concerned about the health issues their daughters were facing, such as:   * feeling inadequate * suffering long periods of deep unhappiness * embarrassment about their developing bodies and appearance * friendship struggles * feeling alone in their struggles * insecurity about their sexuality.   This is a whole new book on the life of girls and a reflection of the issues that parents want to explore in more depth. This information will help your daughter develop the necessary emotional strength and mental skills to keep her healthy throughout her entire life.   ...Show more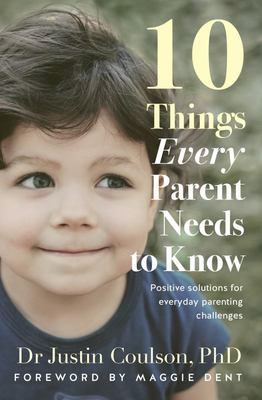 $9.99
AUD
$32.99
(69% off)
Category: Parenting
Positive solutions for everyday parenting challenges! From the author of 21 Days to a Happier Family and 9 Ways to a Resilient Child, 10 Things Every Parent Needs to Know draws on positive psychology to give simple and effective strategies for the key issues parents of 2-12 year olds confront in everyda y family life. Parenting expert Dr Justin Coulson shares his secrets of effective attention, communication and understanding; how to discipline effectively and set limits; and how to manage hot-button issues such as sibling conflict, chores, school and screens - yet still have fun as a family.Praise for Justin Coulson:'Parenthood can be a jungle, but Justin's advice and simple strategies will help you find that path back to sanity, stability and smiling kids.' - Lisa Wilkinson ...Show more
$14.95
AUD
Category: Parenting | Series: Dolly Fiction
This bestselling classic explains the facts of life to young children in an age-appropriate and straightforward manner, accompanied by lively illustrations.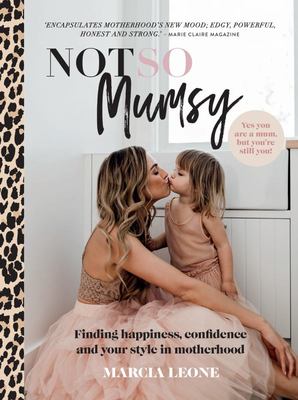 $35.00
AUD
Category: Parenting
Not So Mumsy encapsulates motherhood's new mood; edgy, powerful, honest and strong.' - Marie Claire Magazine Yes, you are a mum, but you're still you! For mamas everywhere, this is your Mother's Group in a book. Parenting is hard, but it's also beautiful. For women who have embraced motherhood but also yearn to retain a sense of self and style, Not So Mumsy has been a pioneering site driving the Modern Mama movement. Bridging the gap between pre-mama life and the whole new world of leaky boobs and pureed banana, Marcia Leone (aka Not So Mumsy) has always shared her journey with honesty and humour, providing a warm and inclusive support network for like-minded women. With powerfully uplifting perspectives from inspirational mamas across the world, including Jaime King, Teresa Palmer, Megan Gale and Tammin Sursok, Not So Mumsy will help you navigate pregnancy, your first year and beyond with style, humour and confidence. ...Show more
Surviving Year 12
by Michael Carr-Gregg and Elly Robinson
$22.99
AUD
Category: Parenting
A fully revised and updated edition of the classic bestseller. Available January 2020   Each year, more and more emphasis isplaced on achieving good results in the end-of-school exams. This can lead tostudents feeling extraordinary pressure and having unrealistic expectations. Inthis new all-new and c ompletely revised edition of the bestselling Surviving Year 12,Dr Michael Carr-Gregg, Australia's leading adolescentpsychologist, gives advice to students on how they can cope with the pressure,work smarter and actually enjoy their final years of school. Includes advice on-The secrets of studying smarter (latest research)Overcoming anxiety and stressGetting enough sleep (the best study tool of all) Setting goalsDealing with procrastinationEnsuring good exercise and diet regimes Coping with exams. Most importantly, Dr Carr-Gregg offershumorous encouragement to both students and their parents on how to maintainperspective and keep their sanity intact during this important year. With a special section just for parents, aswell as words of wisdom from past students and teachers, Surviving Year 12 is a must-have for final-year students andtheir families.   ...Show more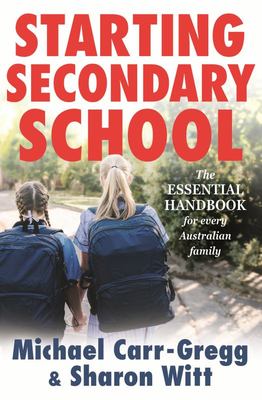 $32.99
AUD
Category: Parenting
'We want to give you and your child the best opportunity to thrive in secondary school. By the end of this book you're going to feel a whole lot more capable of dealing with what Year 7 throws at you.' The jump between primary and secondary school marks one of the biggest transitions in a student's life . It's the point at which a child leaves the relatively safe cocoon of childhood and enters the wide world of adolescence. For both parents and their children, it can be a huge shock, as they encounter a minefield of serious issues to deal with - everything from peer and study pressures to phones, parties and beyond. In this invaluable resource for Australian families, bestselling authors Michael Carr-Gregg and Sharon Witt provide all the tools and information you need for entering this turbulent and testing time. With warmth and wisdom, they offer latest advice on the following- Choosing the right school for you Settling into secondary school Homework, study tips and tricks Coping with stress, anxiety and depression Social issues such as bullying and friendships Health and wellbeing, including the importance of sleep and diet Latest advice on mobile phones and technology Starting secondary school is a whole lot more complex than it once was, but this invaluable resource will help your family face this major milestone armed with knowledge and confidence.   ...Show more