$29.99
AUD
Category: Tarot Cards
In 1909, artist Pamela Colman Smith, under the direction of Arthur Edward Waite, created an innovative 78-card tarot deck that would come to be recognized as revolutionary. With descriptive pictures on the 56 Minor Arcana cards, the 'Rider-Waite' deck digressed from the tradition of tarot decks used for centuries and set the standard for nearly every tarot deck published. ...Show more
$39.99
AUD
Category: Tarot Cards
The Original Rider Waite Tarot is the most popular and widely used tarot card deck in the world. First issued in 1910, each card is rich in symbolism and striking in its design. Divided into the Major and Minor Arcanas, the cards were designed by Pamela Colman Smith in accordance with A. E. Waite's in structions. An instructional booklet is included, explaining the tarot card meanings and how to use the cards for divination, with an introduction by Stuart R. Kaplan. ...Show more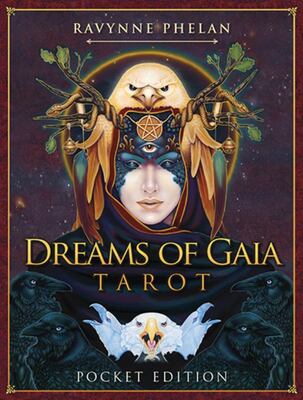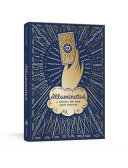 $25.99
AUD
Category: Tarot Cards | Series: The\Illuminated Art Ser.
Illuminated - A Journal for Your Tarot Practice is at once a primer on tarot and a sacred space to record and reflect on your readings. As you cultivate a personal practice-whether you pull a daily card to set an intention or a spread to ask for guidance on a time-sensitive obstacle-this journal is a pl ace to work through tough challenges, come to surprising conclusions, and see things clearly. An informative introduction includes tips for beginners followed by a glossary of the seventy-eight cards in a standard deck. The common interpretations are listed for each card, along with a pair of corresponding questions for the reader to reflect on. The Fool card, for example, typically represents a curious, fearless novice who is open to change and ready for anything. When you pull the Fool, you'll be asked to consider- How can I be more playful and less fearful? What journey is about to begin? As you strengthen your understanding of tarot, Illuminated will help light the way to more introspective readings and a deeper connection to the spiritual world around you. ...Show more
$17.99
AUD
Category: Tarot Cards | Series: RP Minis Ser.
The Everyday Tarot Kit offers a fresh approach to Tarot, with a modern, beautifully illustrated deck, a helpful guide to the cards, and a beautiful keepsake box.   Everyday Tarot brings a new perspective to the cards, giving modern soul-seekers the tools they need to access their inner wisdom and cre ate an inspired life. This charming package, featuring stunning cards and a magnetic closure, will appeal to Tarot veterans and novices alike   This kit includes: A 78-card Tarot deck, with fully-illustrated, 2.5 X 3.5-inch cards. An 88-page mini book, with card meanings and sample spreads. A magnetic-closure keepsake box for card storage. ...Show more
$44.95
AUD
Category: Tarot Cards
Tarot is a path of self-knowing that unveils the mysteries that lie before and within us. The divine and loving messages within THE TAROT OF LIGHT offer a balanced view of past, present and future, so your readings bring illumination, learning, insight and direction for a brighter, lighter tomorrow. Set includes 78 cards and a comprehensive 120-page guidebook with correspondences, spreads, meanings and more. Expand your awareness of the energies at play in your life. Open yourself to the wonder and possibilities that exist for you. Based on the Rider-Waite-Smith Tarot. Suitable for experienced readers and those new to the art of tarot. Denise Jarvie brings a contemporary approach to traditional tarot that features seventy-eight of Toni Carmine Salerno's most enchanting artworks. The suits of the minor arcana have become Angels (Swords), Hearts (Cups), Stars (Wands) and Trees (Pentacles) to align with the themes that run through Toni's work. Denise, also, revisits the 22 cards of the major arcana, so they reflect modern-day archetypes. These cards hold divine and loving energy to encourage harmonious perceptions and help you manifest your hopes, dreams and desires. Don't just see the future, co-create it! 78 full colour cards and 120 page guidebook ...Show more
$37.99
AUD
Category: Tarot Cards
Begin Your Personal Tarot Journey with Leading Teacher Barbara Moore With the right guidance, the wisdom of the tarot is available to everyone. This kit provides everything you need to get started, so you can receive spiritual nourishment and practical insights the first time you use your deck. Providi ng intimate, supportive instructions designed to help you build on your personal strengths, Tarot Made Easy is the perfect introduction to the profound practice of tarot. ...Show more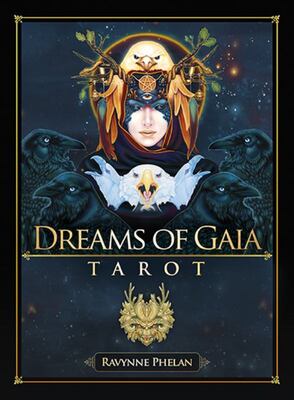 $49.95
AUD
Category: Tarot Cards
The philosophy of the Dreams of Gaia Tarot is simple: to seek, to feel, to grow, to heal. This deck will strengthen your connection to your divine self, while helping you to identify and heal past experiences that hold you back from living to your fullest potential. Learn to recognise when times of grow th and change are approaching, and face them with confidence and a sense of anticipation. Learn when to take action, and when to be still. Learn to trust in your intuition. By offering structure in the form of a major and minor arcana like that of past tarots, but combining them with bold new archetypes, symbology, and meanings more suited to the present, the Dreams of Gaia Tarot allows for a more personal, intimate, and effective system for using cards as a roadmap to navigate your life path. Embark on this extraordinary journey of undoing, of being, and becoming, and be inspired by the knowledge that all that manifests in your future is born of choices you make today. ...Show more
$35.00
AUD
Category: Tarot Cards
The tarot deck included in this beautiful set was commissioned around 1451 by the Visconti and Sforza families, and it is one of the oldest tarot decks in existence. This beautiful gift box holds the book and card deck side by side, with a purple satin reading cloth folded and placed underneath the book . ...Show more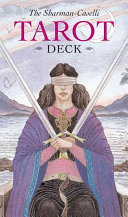 $35.00
AUD
Category: Tarot Cards
A deck with traditional symbolism for both Major and Minor Arcana cards. This is the deck to use as you begin your journey of discovery through the tarot.