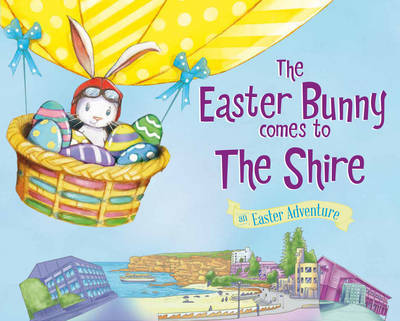 $7.99
AUD
$14.95
(46% off)
Category: Easter
Follow the Easter Bunny as he hides eggs all over the Shire. Can you find all the Easter eggs throughout the book?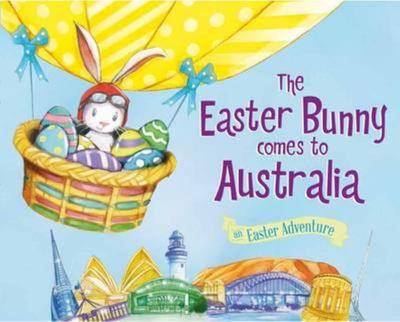 $9.99
AUD
$14.99
(33% off)
Category: Easter
Follw the Easter Bunny as he hides eggs all over Australia, with a final stop at your house!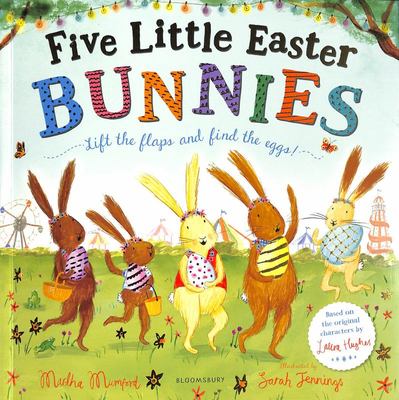 $14.99
AUD
Category: Easter
Join five little Easter Bunnies as they set off on an exciting lift-the-flap Easter egg hunt. With five delicious eggs to find and count, it's a perfect springtime adventure! Can you help the bunnies climb trees, peek into nests and look under leaves to find their eggs? You'll have to lift the flaps to search for the tasty prizes - and there might be some surprises along the way too! Based on the popular childhood rhyme 'Five Little Speckled Frogs', this joyful, interactive book is packed with adorable bunnies, lambs, chicks and ducklings. Get ready for non-stop Easter fun in this beautifully illustrated read-aloud, full of the joys of spring. From creators of the bestselling We're Going on an Egg Hunt and Hop Little Bunnies. ...Show more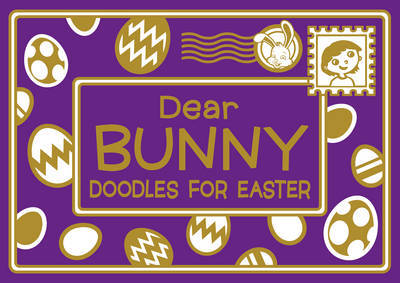 $1.99
AUD
$4.95
(59% off)
Category: Easter
This fantastic alternative to a letter encourages children to think about what makes Easter so fun, and why they are lucky that the Easter Bunny comes!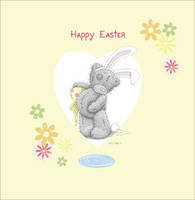 $4.95
AUD
$9.99
(50% off)
Category: Easter
Show someone how much you care about them with this gorgeous new collection of Me to You gift titles, featuring the little grey bear with the blue nose - Tatty Teddy. Join Tatty Teddy for an Easter celebration. This beautifully illustrated book will make the perfect Easter gift.
$4.99
AUD
$9.99
(50% off)
Category: Easter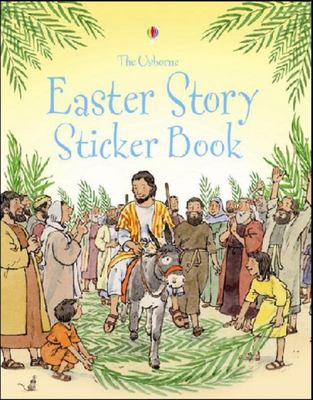 $7.99
AUD
$12.99
(38% off)
Category: Easter | Series: Usborne Bible Stories
In this title, the Easter story is charmingly retold in very simple language, with 60 picture stickers for children to fill in the gaps in the story, to help build vocabulary and reading skills. It is illustrated by Norman Young, illustrator of the popular Usborne "Bible Tales" series.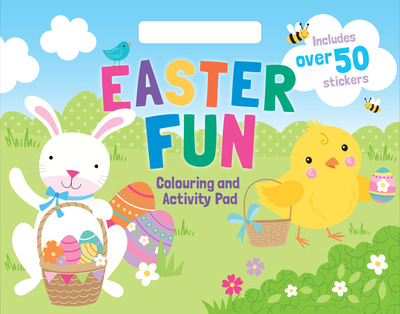 $9.99
AUD
Category: Easter
Children will love this giant activity pad, which features loads of pages to colour! Have fun with some activities too, such as mazes and puzzles - you can even cut out and make your own Easter egg basket and bunny ears!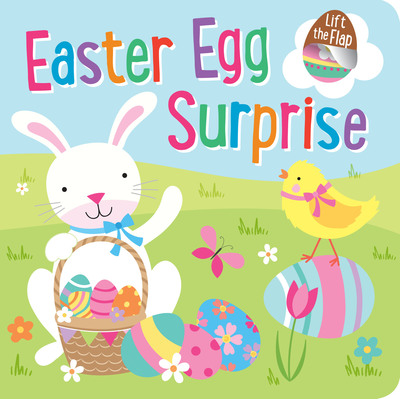 $12.99
AUD
Category: Easter
It's Easter and time to prepare for the fun the holiday brings! Let's hope the Easter bunny has something delicious and special to leave for you. Children will enjoy reading through this sweet Easter-themed book, filled with exciting flaps to peek under.

$16.99
AUD
Category: Easter
Spot and his friends are going on an Easter egg hunt at the farm. Can you help them find all the hidden eggs?Toddlers will love this basket-shaped board book for little hands that can be played with or read for twice the fun!With lots of eggs to discover throughout, as well as a special patterned egg to find on each spread, this fun Easter story encourages early learning through counting, pattern and colour recognition. If you loved this, why not try-Where's Spot?   ...Show more
$16.99
AUD
Category: Easter | Series: Peter Rabbit
Happy Easter from Peter Rabbit! Join Peter on an Easter adventure in this charming touch and feel book. Peter is hopping on an egg hunt, but finds a fluffy surprise instead! With tactile elements on every page and a simple story to follow, this board books is perfect for little bunnies at Easter. Look o ut for other Peter Rabbit books at Easter: A Spring Surprise Hop, Skip, Stick: A Sticker Activity Book Peter Rabbit: A Pop-Up Easter Egg Hunt Happy Easter Peter! Peter Rabbit Easter Eggs Press-out and Play ...Show more