$15.99
AUD
Category: Early Reader | Series: Ninja Kid
Nelson and Kenny have been CLONED! Robot Nelson and Robot Kenny are faster, smarter and better dancers! But when the clones spin out of control at school camp, can the REAL Nelson and Kenny SAVE THE DAY?
$12.99
AUD
Category: Early Reader | Series: Geronimo Stilton
I have never been a brave mouse...but lately, my fears were taking over my life! So Thea and Trap decided to cure me. They dragged me away on an airplane (I'm afraid of flying!) all the way to the jungle. There I was forced to eat bug soup, climb trees as tall as skyscrapers, swim in raging rivers, and even wrangle snakes! How would a 'fraidy mouse like me ever survive? ...Show more
$14.99
AUD
Category: Early Reader | Series: Real Pigeons
Ever wonder why pigeons always act so weird? It's because they're out there chasing the bad guys and saving your butts! Did you know your city is protected by a secret squad of crime-fighting pigeons? It's true! With master of disguise Rock Pigeon, bendy Tumbler, strong Frillback and super-finder Homey, the REAL PIGEONS will solve any mystery and fight any bad guy to keep the city safe! Perfect for fans of Aaron Blabey's Bad Guys and Dav Pilkey's Dog Man books, the Real Pigeons series is a hilariously silly and highly visual introduction to the joys of reading and crime-fighting for readers 6+. In Real Pigeons Fight Crime, Rock and his mystery-solving friends will tackle their first caseload: Why have all the breadcrumbs disappeared? Who on earth is kidnapping bats? And can the pigeons avert a dinner disaster?? ...Show more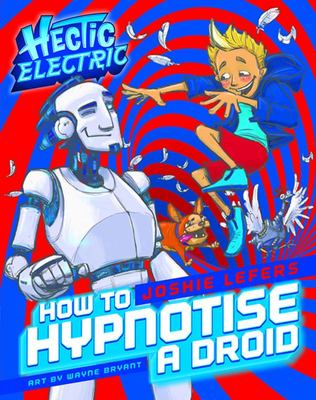 $12.99
AUD
Category: Early Reader | Series: Hectic Electric
This madcap comedy-adventure series is completely hectic - and also heart-warming, ridiculously funny and wildly addictive! One day, Joshie is eating breakfast when a fancy robot thingy arrives in a box. The cool thing? It's actually an incredibly sophisticated droid. The not-so-cool thing? It's progra mmed to babysit Joshie while his mum is at work (which is ALL THE TIME). Joshie has scared off a LOT of babysitters, but that's only because he DOESN'T NEED A BABYSITTER. And he has big plans to get rid of this one too. But he's not counting on Droid Dude being kinda fun - or all the whole new level of sticky, icky messes you can get into when your babysitter has an off switch! An irrepressible and assured debut from hot new talent Joshua Lefers. ...Show more
$15.99
AUD
Category: Early Reader | Series: The Bad Guys
The Bad Guys - I mean, Shadow Squad-G - have saved the world from butt-handed evil and now its time to PARTY! But Mr Snake doesn't feel like partying. Ohhh, no. He's WAY too powerful for that. Mr Snake would rather mess with things that could RIP OPEN A DOORWAY into a whole new world of horror, mayhem a nd... BLOOD-CURDLING BADNESS. Better put your party pants on ice. Its the Bad Guys Episode 11!   ...Show more
$15.99
AUD
Category: Early Reader | Series: Weirdo
Its time to vote! Weir Dos in the running for class captain... but will an EPIC HAIR DISASTER destroy his chances of winning?! It wont be easy... but it will be funny!
$14.99
AUD
Category: Early Reader | Series: Hot Dog!
Meet Hotdog, the sausage dog, and his friends! There's Kev, the goofy cat, who's always dressed up in some silly costume, and Lizzie, the gutsy lizard, who eats bug burgers for breakfast! Together they're going on a mad adventure to help a baby bird find its missing mum! Hotdog and his friends will go t o any lengths, and dizzying heights, to find her! But can they handle dirty nappies and karatechopping roosters along the way? ...Show more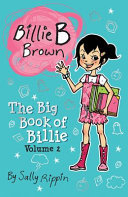 $24.99
AUD
Category: Early Reader | Series: Billie B Brown
Meet Billie B Brown... Billie can be many things. She can be bubbly, brave and brilliant. And sometimes she can even be a teensy bit boastful. .. but Billie is as busy as ever! Inside: The Little Lie The Best Project The Spotty Holiday The Copycat Kid The Cutest Pet Ever The Pocket Money Blues The Deep End The Night Fright The Missing Tooth The Bully Buster Billie and Jack's favourite recipes Fun Billie B Brown activities ...Show more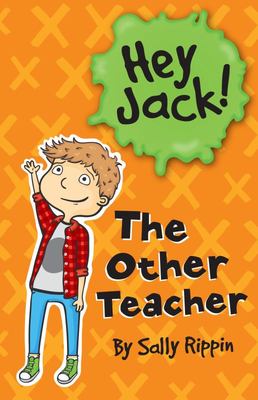 $7.99
AUD
Category: Early Reader | Series: Hey Jack!
Jack's class has a new teacher who seems really cool. But then Jack breaks a rule he didn't even know existed! Maybe the teacher's not so great after all...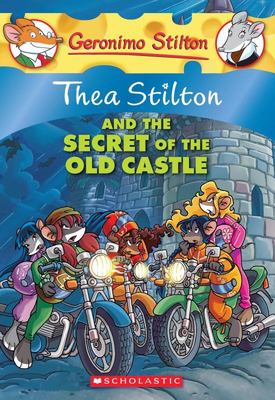 $12.99
AUD
Category: Early Reader | Series: Thea Stilton
When the Thea Sisters' good friend Bridget has to return to Scotland to help her family repair their ancient castle, the five mice offer to help their friend in whatever way they can. Little do they know that Bridget will be kidnapped, and they'll have to rush to Scotland to help find her! Along the way , the Thea Sisters encounter Celtic legends, mysterious messages, and hidden treasures on a trip that's full of mysteries and surprises! ...Show more
$14.99
AUD
Category: Early Reader | Series: The Bad Guys
All hail Crown Prince Marmalade! SURRENDER to his evil magnificence! KNEEL before his butt-handed glory! Or . . . like . . . DONT! The BAD GUYS and even BADDER GIRLS might have been knocked down, but does that mean theyll stay down? NO WAY, CHICOS! Whip out your war cry and pull on your party pants. Its the ULTIMATE BATTLE between BAD and BAAAAAAD! Its season finale time, playas! ...Show more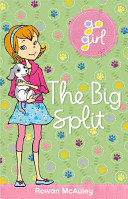 $9.95
AUD
Category: Early Reader | Series: Go Girl! Ser.
When their parents decide to separate, Holly and her sister Faith are really upset. Can they still be a family if their mum and dad are just friends?