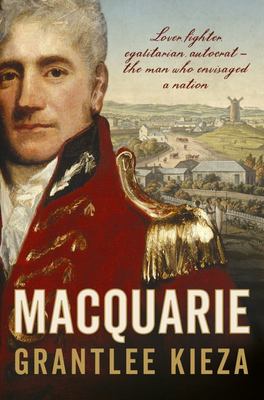 $14.99
AUD
$39.99
(62% off)
Category: Australian History
A lively and engaging portrait of a towering and complex figure of Australian colonial history. Lachlan Macquarie is credited with shaping Australia's destiny, transforming the harsh, foreboding penal colony of New Holland into an agricultural powerhouse and ultimately a prosperous society. He also help ed shape Australia's national character. An egalitarian at heart, Macquarie saw boundless potential in Britain's refuse, and under his rule many former convicts went on to become successful administrators, land owners and business people. However, the governor's ambitions for the colony (which he lobbied to have renamed 'Australia') brought him into conflict with the continent's original landowners, and he was responsible for the deaths of Aboriginal men, women and children, brutally killed in a military operation intended to create terror among local Indigenous people. So, was Macquarie the man who sowed the seeds of a great nation, or a tyrant who destroyed Aboriginal resistance? In this, the most comprehensive biography yet of this fascinating colonial governor, acclaimed biographer Grantlee Kieza draws on Macquarie's rich and detailed journals. He chronicles the life and times of a poor Scottish farm boy who joined the British army to make his fortune, saw wars on five continents and clawed his way to the top. Ultimately, Macquarie laid the foundations for a new nation, but, in the process, he played a part in the dispossession of the continent's original people. Lover, fighter, egalitarian, autocrat - Lachlan Macquarie is a complex and engaging character who first envisaged the nation we call Australia.             ...Show more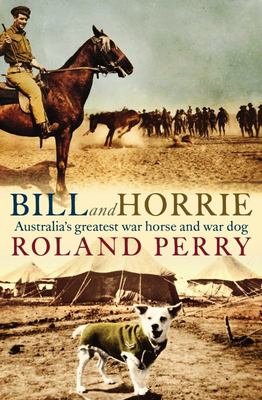 $29.99
AUD
Category: Australian History
Two bestselling stories of Australian animals during wartime, now in one volume.
$22.99
AUD
Category: Australian History
Dark Emu argues for a reconsideration of the 'hunter-gatherer' tag for pre-colonial Aboriginal Australians and attempts to rebut the colonial myths that have worked to justify dispossession. Accomplished author Bruce Pascoe provides compelling evidence from the diaries of early explorers that suggests that systems of food production and land management have been blatantly understated in modern retellings of early Aboriginal history, and that a new look at Australia's past is required. ...Show more
$14.99
AUD
$34.99
(57% off)
Category: Australian History
The story of Australia's last bushranging gang - the murderous Kenniffs. Easter Sunday, 1902, deep in the Carnarvon Ranges a police constable and station manager are slain then later incinerated, their remains stuffed into saddlebags. Accused of the ghoulish crime are two members of the bushranging Ken niff gang, fast gaining notoriety as Queensland's equivalent of the Kelly gang. Yet the murders are a bold escalation from the petty fraud, horse stealing and cattle duffing the gang is known for. Starving and exhausted after three long months on the run, the brothers are finally captured, and so the wheels of justice start to turn. The story of the Kenniffs has fascinated Mike Munro for decades - ever since he found out these last bushrangers were his family. If not for Mike's grandfather illegally changing his name in shame from Kenniff to Munro, this major figure in Australian television would be known to us as Mike Kenniff. But who were Mike's relatives? What drove them to their life of crime? And were the brothers really responsible for such terrible murders? In answering these questions Mike Munro takes us back to the dawn of Federation, when bush skills and horsemanship could help outlaws escape the police, when remote pastoralists were vulnerable targets for thieves and marauders, when race and class divides were entrenched - but resented - and when brutal, feckless outlaws faced the ultimate punishment. This is a story that is both gripping and personal, and an insight into an Australia just coming of age. PRAISE FOR THE LAST BUSHRANGERS 'All families have a secret ... but Mike's is a doozy! This touching, TRUE story is a terrific read!' Di Morrissey ...Show more
$34.99
AUD
Category: Australian History
Charismatic, intelligent and handsome, George Scott is unlike any other bushranger. Born into a privileged life in famine-wracked Ireland, Scott's family loses its fortune and is forced to flee to New Zealand. There, Scott joins the local militia and fights as a soldier against the Maori in the brutal N ew Zealand wars. After recovering from a series of serious gunshot wounds, he sails to Australia and becomes a Lay Preacher, captivating churchgoers with his fiery and inspiring sermons. But Scott is also prone to bursts of madness. The local villagers back in Ireland often whispered that a 'wild drop' ran in the blood of the Scott family. One night he dons a mask in a small country town, arms himself with a gun and, dubbing himself Captain Moonlite, brazenly robs a bank before staging one of the country's most audacious jailbreaks. After falling in love with fellow prisoner James Nesbitt, a boyish petty criminal desperately searching for a father figure, Scott finds himself unable to shrug off his criminal past. Pursued and harassed by the police, he stages a dramatic siege and prepares for a final showdown with the law - and a macabre executioner without a nose. Meticulously researched and drawing on previously unpublished material, Moonlite is a brilliant work of non-fiction that reads like a novel. Told at a cracking pace, and based on many of the extensive letters Scott wrote from his death cell, Moonlite is set amid the violent and sexually-repressed era of Australia in the second half of the 19th century. With a cast of remarkable characters, it weaves together the extraordinary lives of our bushrangers and the desperation of a young nation eager to remove the stains of its convict past. But most of all, Moonlite is a tragic love story. For these are the dying days of the bushrangers and Captain Moonlite is about to make his last stand. ...Show more
$9.99
AUD
$32.99
(69% off)
Category: Australian History
In 1866, Thomas Castro, a fat butcher from the bush town of Wagga Wagga set the English-speaking world into a frenzy when he claimed to be the missing English nobleman, Sir Roger Tichborne, the baronet of Tichborne Park . It seemed too ridiculous to be true yet dozens of people who knew Roger, including his mother, accepted the fat man as the real baronet of one of England's oldest families.Now known only as the Claimant, he became the centre of the two longest-running trials in English history. In the process, the Claimant became the best known man in England. He sparked a powerful political movement, sent world media into overdrive and inspired a global souvenir industry on a scale never seen before. The Claimant's story was one of intrigue, deception, betrayal and conflict. It sparked a class war, impugned a lady's honour and even delivered the crushing finale to a 900-year-old medieval curse. When he died at the end of a lifetime of notoriety, the Tichborne family allowed him to be buried in a casket marked with Roger Tichborne's name. However, it was only after his death that an intriguing document emerged, claiming to shed light on a fine family's dark secret and providing a new theory on the real identity of the butcher who claimed to be a baronet. Who was he really a baronet or a butcher? ...Show more
$39.99
AUD
Category: Australian History
Across Australia, early Europeans commented again and again that the land looked like a park. With extensive grassy patches and pathways, open woodlands and abundant wildlife, it evoked a country estate in England. Bill Gammage has discovered this was because Aboriginal people managed the land in a far more systematic and scientific fashion than we have ever realised. For over a decade, Gammage has examined written and visual records of the Australian landscape. He has uncovered an extraordinarily complex system of land management using fire and the life cycles of native plants to ensure plentiful wildlife and plant foods throughout the year. We know Aboriginal people spent far less time and effort than Europeans in securing food and shelter, and now we know how they did it. With details of land-management strategies from around Australia, The Biggest Estate on Earth rewrites the history of this continent, with huge implications for us today. Once Aboriginal people were no longer able to tend their country, it became overgrown and vulnerable to the hugely damaging bushfires we now experience. And what we think of as virgin bush in a national park is nothing of the kind. ...Show more
$34.99
AUD
Category: Australian History
If we are to take seriously the need for telling the truth about our history, we must start at first principles. What if the sovereignty of the First Nations was recognised by European international law in the eighteenth and nineteenth centuries? What if the audacious British annexation of a whole conti nent was not seen as acceptable at the time and the colonial office in Britain understood that 'peaceful settlement' was a fiction? If the 1901 parliament did not have control of the whole continent, particularly the North, by what right could the new nation claim it? The historical record shows that the argument of the Uluru Statement from the Heart is stronger than many people imagine and the centuries-long legal position about British claims to the land far less imposing than it appears. In Truth-Telling, influential historian Henry Reynolds pulls the rug from legal and historical assumptions, with his usual sharp eye and rigour, in a book that's about the present as much as the past. His work shows exactly why our national war memorial must acknowledge the frontier wars, why we must change the date of our national day, and why treaties are important. Most of all, it makes urgently clear that the Uluru Statement is no rhetorical flourish but carries the weight of history and law and gives us a map for the future.   ...Show more
$24.99
AUD
Category: Australian History
An extraordinarily powerful and personal meditation on race, culture, and identity. When Stan Grant was born in Australia in 1963, the national census classed him and his family among the country's flora and fauna. As Aboriginal Australians, their history and culture had been suppressed for centuries. A legacy of racism stood between him and the opportunities that white Australia - the so-called Lucky County - seemed awash with. But Grant was lucky enough to find an escape route through education. Finding early inspiration in the writing of James Baldwin and fellow indigenous activists at the Australian National University, on completing his studies he went on to become one of the country's leading journalists. As a correspondent for CNN he travelled extensively, covering conflicts in the Middle East, Africa, and Asia. Struck by how common humanity can live on in the face of repression and mass destruction - from North Korea to Pakistan to Baghdad - the lives of individuals he met spoke to him of sacrifice, endurance, and the undying call of family and homeland. And in the stories of other dispossessed peoples, he saw that of his own.  In Talking To My Country, Grant draws on his own life and community to respond to the ongoing racism that he sees around him. He writes with passion and striking candour of the sorrow, shame, anger, and hardship of being an indigenous man. Forthright and unblinking, Stan reaches beyond his own heritage to show how the effects of colonialism and racism are everyday realities that still shape our world, and how we should never grow complacent in the fight to overcome them.  ...Show more
$22.99
AUD
Category: Australian History
The riveting story of one of the most calamitous voyages in Australian history, the plague-stricken sailing ship Ticonderoga that left England for Victoria with 800 doomed emigrants on board.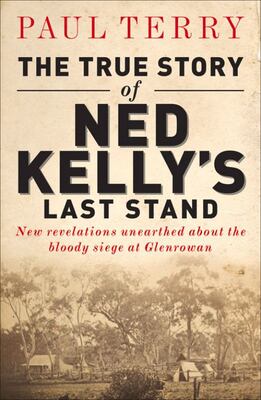 $22.99
AUD
Category: Australian History
Using science, history and family lore to unearth a new understanding of how a legend was made this is the full story of the most famous siege in Australian history - the man and the myth; the people great and small.
$29.99
AUD
Category: Australian History
Childhood stories of family, country and belonging What is it like to grow up Aboriginal in Australia? This anthology, compiled by award-winning author Anita Heiss, showcases many diverse voices, experiences and stories in order to answer that question. Accounts from well-known authors and high-profile identities sit alongside those from newly discovered writers of all ages. All of the contributors speak from the heart - sometimes calling for empathy, oftentimes challenging stereotypes, always demanding respect. This groundbreaking collection will enlighten, inspire and educate about the lives of Aboriginal people in Australia today. Contributors include- Tony Birch, Deborah Cheetham, Adam Goodes, Terri Janke, Patrick Johnson, Ambelin Kwaymullina, Jack Latimore, Celeste Liddle, Amy McQuire, Kerry Reed-Gilbert, Miranda Tapsell, Jared Thomas, Aileen Walsh, Alexis West, Tara June Winch, and many, many more. ...Show more